Upcoming Events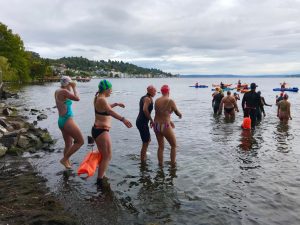 This inaugural adventure swim (approximately 5 miles) is a kick in itself, and is great training for other endurance swim events. Swimming a brand-new route in Lake Washington (don't worry, there are no real octopuses there!) you will pass luxurious homes and wooded areas while building your open water skills and strength.
SAVE $25 with The Intrepid Dual Swim Package.
SAVE $40 with The Vanquisher Triple Swim Package.
Find out more »