New! The Octochallenge 8k
Event Navigation
Register
There were errors with your submission. Please try again.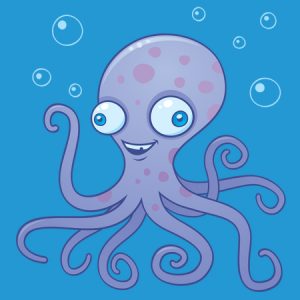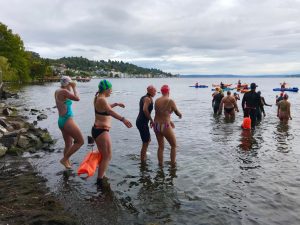 This inaugural adventure swim (approximately 5 miles) is a kick in itself, and is great training for other endurance swim events. Swimming a brand-new route in Lake Washington (don't worry, there are no real octopuses there!) you will pass luxurious homes and wooded areas while building your open water skills and strength.
Every swimmer in this event's debut receives a special OctoPrize and branded swim cap. We ask that swimmers provide their own paddlers, if possible, to supplement our trained safety craft. (NOTE: To increase paddlers' confidence and competence, we offer a free self rescue clinic for all paddlers from 10:00 am-12:00 pm on July 20th. Contact Guila for details.)
How to Register
After you register, Guila will request proof that you will have swum at least one 5k event in the 12 months preceding the OctoChallenge. Please be ready to supply that information along with your training plan for the OctoChallenge.
Registration for this event closes at midnight Wednesday, July 24th, or when all spaces are filled, whichever comes first.
Date: SATURDAY, JULY 27th
Time: 9:00 AM – 2:00 PM
Cost: $125 (Special inaugural discount of $25 this year only)
Details
Location: Lake Washington
Length: 8k (approximately 5 miles)
Level: Challenging. Please register only if you are confident in your ability to swim the entire distance.
Water: Fresh
Wetsuit: Your choice to wear one or not
Save Money on this Event
SAVE $25 with The Intrepid Dual Swim Package
SAVE $40 with The Vanquisher Triple Swim Package
Learn how you can pay even less for your choice of Escorted Open Water Swim events with our discount options!
Waiver/Safety Plan
To swim with us, you must read and agree to the Say Yes to Life Liability Waiver/Safety Plan.