Thursday Evening Stress Relief Swims
Event Navigation
Register
There were errors with your submission. Please try again.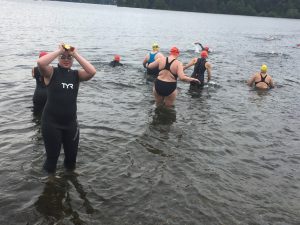 These three early-season Escorted Open Water Swims will increase your confidence and performance in the open water. They'll also set you up for success in your triathlons and swim races later in the season. Many swimmers begin with the half-mile route. Later, they move to one mile. They then use their final swim to get a baseline time to race against for the rest of the summer. Expect some chop and wind.
Included FREE on Thursday, May 31st: Open Water Mini-Clinic! Learn tips and techniques to ensure your success for the rest of the season.
Registration for these Escorted Open Water Swims closes at midnight on Monday, May 28th. Register early to secure your place.
Dates: May 31st, June 14th, June 28th
Time: 6:30 – 8:00 PM
Cost: $145 for all three events; swim either 1/2 mile or full mile route each time.
The Details
Location: Start locations are in South Seattle. Exact details and all instructions will be provided in the Welcome Letter sent to registered swimmers.
Length: .5 or 1 mile
Level: Easy to Medium
Water: Fresh
Wetsuit: Wear if desired. Lake Washington water temp in May will be in the low-mid 60's.
Save Money on this Event
Learn how you can pay even less for your choice of Escorted Open Water Swim events with our discount options!
Waiver/Safety Plan
To swim with us, you must read and agree to the Say Yes to Life Liability Waiver/Safety Plan.