Joyful Swimming
It's not a race, it's an Open Water Adventure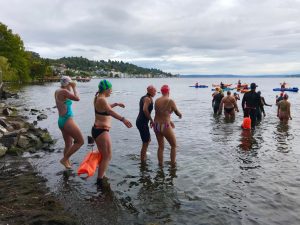 Say Yes to Life Swims is the Northwest's premiere source of open water swim adventures.
Our guiding mission is JOY in the water. We provide experienced support to ensure every swimmer's safety.
Sign up for our newsletter to receive news about our latest offerings, and for tips and techniques to improve your open water swimming.
"I couldn't have asked for a better experience for my first long swims!"
— Stephanie Zimmerman
(advanced from swimming 1/2 mile to a 10k in 2018)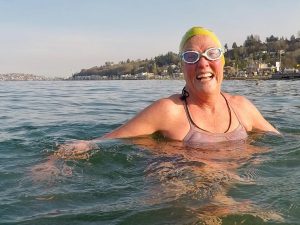 We Also Offer:
Meet the Team
Guila (pronounced "Ghee-lah") Muir is Say Yes to Life Swim's founder. With her experienced, friendly group of water safety escorts, Guila helps to ensure that your open water swim experience is both challenging and safe.
Your passion is infectious. Thanks for creating this company.
— Helen, 2015