Joyful Swimming
It's not a race, it's an Open Water Adventure
Say Yes to Life Swims is the Northwest (U.S.) source of open water swim adventures. Our name stems from saying YES to new experiences, challenges, and sources of joy.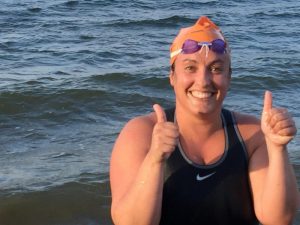 Join us for:
Sign up for our newsletter for announcements and special events.
REGISTRATION OPENS ON MARCH 15TH AT 8:00 AM
THURSDAY EVE STRESS RELIEF SERIES (.5 or 1 mile)

May 26th and June 9th, 6:30 – 8:30 pm
NOTE: Touch the Wall! can be added at a discounted rate


TOUCH THE WALL! (1 mile)

Sunday, June 19th 9:00 – 11:00 am

TUBBY TROUT (5k)

Saturday, June 25th 9:00 am – 1:00 pm

RETURNED! WILDERNESS ADVENTURE SWIM (1.2 miles)

Saturday, July 16th 10:00 am – 1:00 pm

THE OCTOCHALLENGE (8k)

Saturday, July 30th, 9:00 am – 2:00 pm

DECEPTION PASS ADVENTURE SWIM (1.5 miles)

August 13th, 10:00 am – 1:00 pm

AGUA FRESCA (1.2 or 2.4 miles)

Sunday, September 25th 9:00 – 11:00 am

AWESOME ALKI BASH (1 mile)

Sunday, October 1st 11:00 am – 1:00 pm
PLUS: DISCOUNTED EVENT PACKAGES
SWIM ANIMAL

Includes three events: Thursday Evening Stress Relief Series (2 events) and Awesome Alki Bash

THE INTREPID

Includes The Tubby Trout 5k and The OctoChallenge (8k)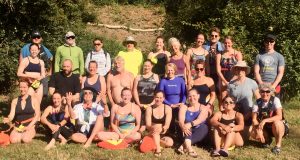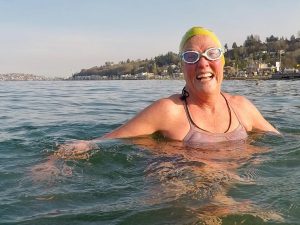 "I couldn't have asked for a better experience for my first long swims!"
— Stephanie Zimmerman
(advanced from swimming 1/2 mile to a 10k in 2018)
Meet the Team
Guila (pronounced "Ghee-lah") Muir is Say Yes to Life Swim's founder. With her experienced, friendly group of water safety escorts, Guila helps to ensure that your open water swim experience is both challenging and safe.
Your passion is infectious. Thanks for creating this company.
— Helen, 2015