Joyful Swimming
It's not a race, it's an Open Water Adventure
Say Yes to Life Swims is the Northwest source of swim adventures (US). Our name stems from saying YES to new experiences, getting out of our comfort zones, and opening to the wonders around us.
Join us for escorted open water swim events, Wilderness Excursions (re-starting in 2022), open water swim lessons, and customized adventure swims.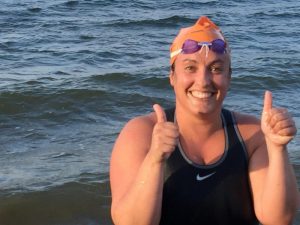 In 2021, we offer 13 incredible swims to celebrate our tenth year of joy.
September 25th, 11:00 am – 1:00 pm
Special Swim Events!
We are excited to offer additional events, available using the links below and announced solely through our newsletter:
October 3 9:00 – 11:00 am
October 3 9:00 – 11:00 am
1 mile, October 17 9:00 – 11:00 am
Sign up for our newsletter for announcements and special events.
"I couldn't have asked for a better experience for my first long swims!"
— Stephanie Zimmerman
(advanced from swimming 1/2 mile to a 10k in 2018)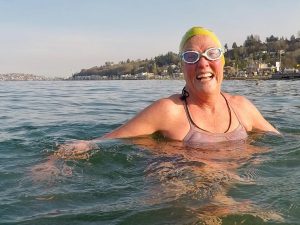 Check out:
Meet the Team
Guila (pronounced "Ghee-lah") Muir is Say Yes to Life Swim's founder. With her experienced, friendly group of water safety escorts, Guila helps to ensure that your open water swim experience is both challenging and safe.
Your passion is infectious. Thanks for creating this company.
— Helen, 2015