Joyful Swimming
It's not a race, it's an Open Water Adventure
Say Yes to Life Swims is the Northwest (U.S.) source of open water swim adventures. Our name stems from saying YES to new experiences, challenges, and sources of joy.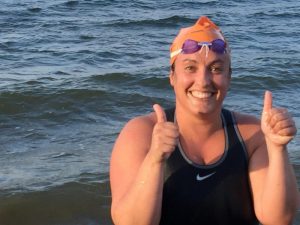 Join us for:
Escorted open water swims
Wilderness Swim Excursions
Expert open water swim lessons
Customized Swims
Sign up for our newsletter for announcements and special events. Be sure to read our "About" page, including Terms and Conditions.
2023 REGISTRATION WILL OPEN ON MARCH 15th
Each event is limited to twenty swimmers. Many fill quickly. Events repeating in 2023 may occur in similar time frames as those below. You may want to mark your calendars NOW:
THURSDAY EVE STRESS RELIEF SERIES (.5 or 1 mile)

Late May and Early June, 6:30 – 8:30 pm

TOUCH THE WALL! (1 mile)

Mid-June, 9:00 – 11:00 am

TUBBY TROUT (5k)

Late June, June 9:00 am – 1:00 pm

WILDERNESS SWIM EXCURSION (1.2 miles)

Mid-July, 10:00 am – 1:00 pm

THE OCTOCHALLENGE (8k)

Late July, 9:00 am – 2:00 pm

DECEPTION PASS ADVENTURE SWIM (1.5 miles)

Mid-August, 10:00 am – 1:00 pm

AGUA FRESCA (1.2 or 2.4 miles)

Late September 9:00 – 11:00 am

AWESOME ALKI BASH (1 mile)

Early October 11:00 am – 1:00 pm
PLUS: DISCOUNTED EVENT PACKAGES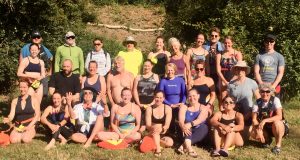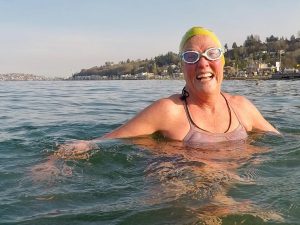 "I couldn't have asked for a better experience for my first long swims!"
— Stephanie Zimmerman
(advanced from swimming 1/2 mile to a 10k in 2018)
Meet the Team
Guila (pronounced "Ghee-lah") Muir is Say Yes to Life Swim's founder. With her experienced, friendly group of water safety escorts, Guila helps to ensure that your open water swim experience is both challenging and safe.
Your passion is infectious. Thanks for creating this company.
— Helen, 2015