April 30th, 2023

Special Drills Workshop

Do you want to: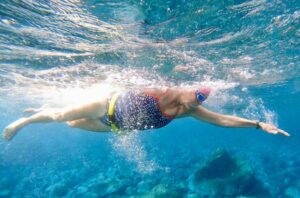 Improve your stroke's effectiveness and power?
Be more sleek and efficient in the water?
Practicing the right drills will help you achieve these goals.
Why Drill?
Swimming creates neural pathways, enabling us to swim without constantly thinking about what we are doing. Doing drills makes us more aware of our movements so we can correct problems we may not even know we have. Personally, I (Guila) LOVE to do drills. It delights me to focus on body awareness instead of speed.
DRILLS Workshop Information
The session is limited to TEN swimmers.
When: 9:00-11:00 am, Sunday, July 16th 2023
Where: South Seattle. Address provided to registered swimmers.
Cost: $85
Two Ways to Register:
Before registering, please write me to ask about remaining slots. If we have reached capacity, we will inform you and put your name on a waiting list for a (potential) second workshop later in the season.
Preparation:
Keep up your open water and pool swimming
Watch 2-3 short videos (links sent to registered swimmers)
Participate in the Safety Meeting (provided onsite)
We hope to see you there!