Open Water Swim Lessons
Discover Your Best Self
Have you always wanted to try open-water swimming, but feel a bit "iffy" about what might be lurking below? Perhaps you are a strong swimmer already, and want to excel in a new environment. Either way, working with Guila will help you love the open water.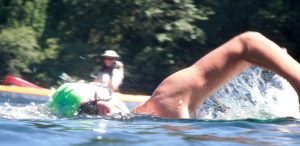 "You are a fantastic teacher and guide. Thanks for making 2020 bearable."
— Babs, 2020
"I am very grateful for your help. Your sessions gave me the confidence that I could swim the race length, even in difficult conditions. Thank you!"
— Talia, 2019
Guila will find ways that work for YOU, improving your sighting, stroke, and endurance. She is a USMS certified swim coach and a professional adult educator.
Lessons are 45 minutes long and take place during weekdays only. You must be able to swim for at least 20 minutes in a pool to be eligible.  All Lake Washington lessons occur at Colman Park in Seattle, Washington.

After registering, you can schedule your lessons at a time that works best. Upon receiving your registration fee, Guila will contact you to learn more about your swim goals and to schedule your lessons.
Early Seabird Special
Register for lessons early and save!
Save $30 by purchasing a three-lesson package by May 15th. Pay $195 for lessons worth $225! Guila provides tips and techniques to practice between sessions so you can become the swimmer you always wanted to be. Lessons can be scheduled through September 30th, 2021.
Guila's Training and Experience
Certified USMS Swim Coach and Adult Learn to Swim (ALTS) Coach
World Open Water Swimming Association/American Swimming Coaches Association Coaches Education Program (2021)
Virtual Open Water Coaches Conference: Swim Teachers Association/Straight-Line Swimming (UK, 2020)
International Winter Swimming Championships 2020, Skelleftea, Sweden
Red Cross CPR and AED certified, lifeguard training and experience
Masters of Adult Education and CEO, Guila Muir and Associates, LLC
Swim Smooth Masterclass Clinic (San Diego, 2018)
Organizer and Moderator, "Women in the Open Water" International Panels, Seattle WA (2017, 2019)
Presenter or Keynote Speaker: Puget Plunge (2018), Salish Splash (2019) Salish Sea Ecosystem Conference (2014)
10-time crosser, Alcatraz to San Francisco; Salish Sea 5k (2017), Portland Bridges Swim 2015 (11 miles), Bridge to Bridge Swim 2013 (10k), all non-wetsuit
Year-round "skin" Puget Sound and Lake Washington swimmer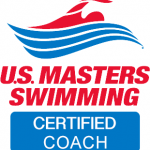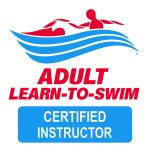 Purchase Lessons