Pontiac Bay 1.2 Mile Challenge
Event Navigation
Register
There were errors with your submission. Please try again.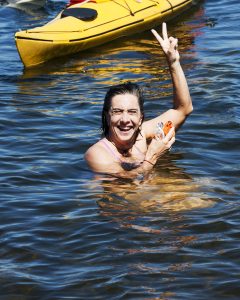 Practicing this half-Ironman distance gives triathletes a real advantage over the competition. A great swim in a great location, it's a treat for non-triathletes as well.
Located in north Lake Washington, this swim is always fun for all. There may even be a guest speaker!
Hungry for a bigger challenge? Register to swim the 2.4-mile distance!
Registration for this event will close at midnight Thursday, July 11th or when all spaces are filled, whichever comes first.
Cost: $60
Date: SUNDAY, July 14th
Time: 9:00 am-11:00 am
Details
Location: Pontiac Bay, North Seattle. Directions provided on registration.
Length: 1.2 miles
Level: Medium
Water: Fresh
Wetsuit: Suggested, especially for triathletes. Water temp will be in the mid-60's.
Save Money on this Event
SAVE $35 on a package of four events: become a Swim Animal.
Learn how you can pay even less for your choice of Escorted Open Water Swim events with our discount options!
Waiver/Safety Plan
To swim with us, you must read and agree to the Say Yes to Life Liability Waiver/Safety Plan.