Open Water Breast Stroke Clinic
Event Navigation
Register
There were errors with your submission. Please try again.

Clinic and Practice Swim
Included: in-water coaching, swim cap, resource packet.
Whether you swim breaststroke "head-up" or "head-down",  this event provides skills to enhance your enjoyment. Learn what to look for in a wetsuit and other breaststroke-appropriate equipment, and practice stroke improvement techniques.
Shea DeWald, an expert open water breaststroker, will present the clinic's dryland portion and answer all your questions. You'll then take your enhanced skills into the open water, supported by breaststroke coaches and peer mentors.
"Great class! I was practicing what I learned yesterday on my swim today. As I got out a woman on the beach said: "Beautiful breast stroke!" I laughed and gave you full credit."
— Sharon, 2021
Registration for this event closes at midnight on Tuesday, July 4th, or when all spaces are filled.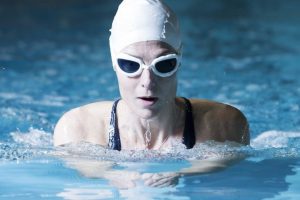 When: SATURDAY, July 8th
Time: 9:00 am – 11:00 am
Cost: $85
MANDATORY SAFETY MEETING VIA ZOOM
7:30 pm PT, Thursday, July 6th

You must participate in this meeting in order to swim. Please factor this requirement into your decision to register. Meeting recording will not be available.
Details
Location: Lake Washington (specific directions provided upon registration)

Length: 1/2 mile, coaches in the water with you
Level: Beginning/Intermediate
Water: Fresh
Wetsuit: Your choice to wear one or not
Join us to celebrate swimming's most venerable stroke!
Come With a Friend and Pay Less
This is a great event to do with a friend. Learn how you can pay less with our discount options.

See a complete list of events.